Minarets Poodles have built up quite a history over the decades and by clicking through the decades above
these pages will feature all our CHAMPIONS and those that never quite made the higher elevation of a
Champion but were, consistently placed at Championship Show and have produced winners at Minarets.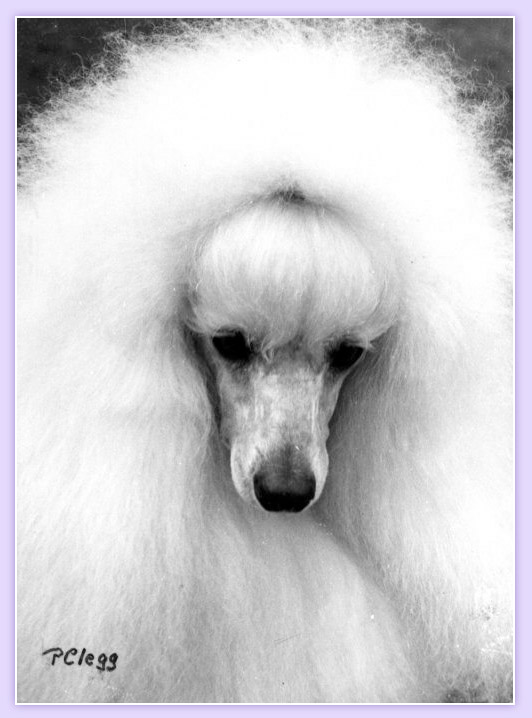 MINARETS MERRY JESTER

Rustler was produced from Bildean Estella, who was the second Miniature Poodle to join us after the black Miniature 'Wendy Lou'. Estella went back to the old 'Glendoune' lines and became the foundation of Minarets White Minatures. Together with Sylvanite Dancing Lariot she produced the first White Minarets homebred in Minarets Merry Jester, Rustler became the foundation male for our breeding program.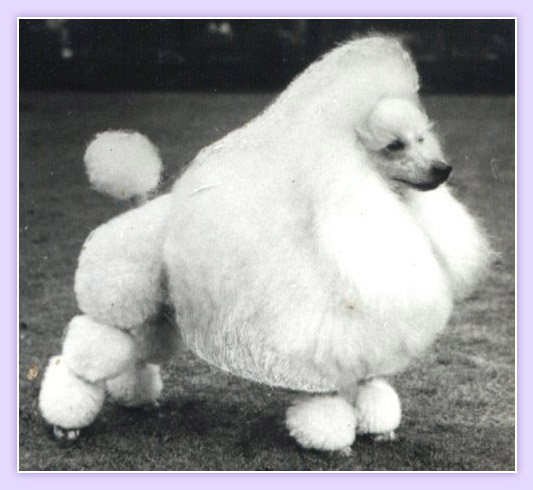 Rustler 'Merry Jester' did quite well in the show ring but it was as a sire where he produced many of his qualities on.
He will always be special as he produced our very first Champion in 1971


CH Minarets Court Jester

DOB: 18.9.1969
Sire: Minarets Merry Jester
Dam: Joanville Wynburgh White Mink

Alfie became a Champion in 1971 and he won a total of 3 CC's and 3 R'CC's

CH Minarets Martinette

DOB: 13.9.1969
Sire: Pandella Paddy Whack
Dam: Minarets Martine

The first Black Miniature Champion at Minarets
Jane became a Champion in 1972 and she won a total of 6 CC's and 2 RCC's